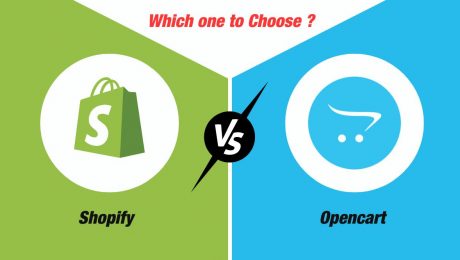 Want to earn online? But you are still confused about which platform to choose from. As you know, OpenCart and Shopify are two of the most popular eCommerce platforms in today's market. Let's test and compare their key features to let you know which one works the best for you, whether you are looking for a simple online store or a more advanced one. First, We will have a little bit of insight into both platforms if you aren't aware of them.
What is OpenCart ?
OpenCart is a popular e-commerce platform that offers many great features for online merchants. Some of the key advantages of OpenCart include its powerful store management system, a wide range of payment options, and customizable designs.
What is Shopify ?
Shopify is another popular e-commerce platform that allows businesses to set up and manage their online stores. Similar to OpenCart, Shopify also offers many useful features, such as an intuitive admin dashboard, multiple payment options, and a wide range of customizable themes.
OpenCart vs Shopify:Which One is Right for your Online Store?
Opencart vs Shopify which one is better? While both OpenCart and Shopify are powerful e-commerce tools, there are some key differences between these two platforms that you should consider when making your choice.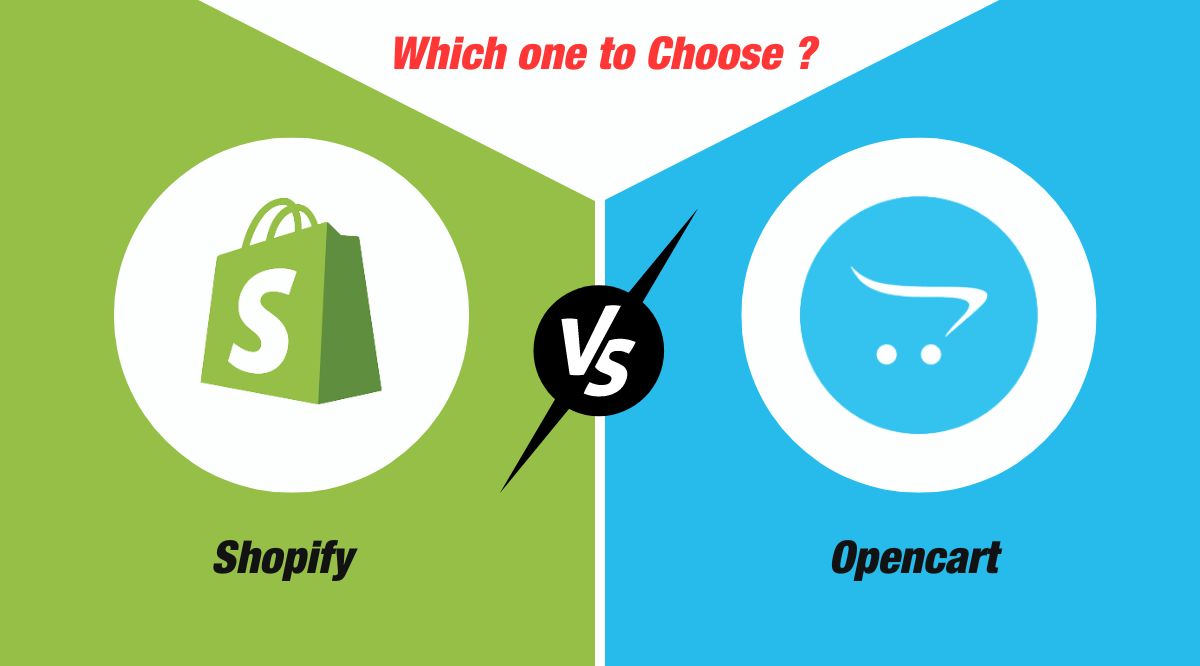 OpenCart vs Shopify: Pricing Comparison
Even though Opencart is free, you need to buy web hosting to use the software. Shared hosting plans are usually $5-$10/month and will suffice for new websites. However, if your site becomes popular, you'll more than likely have to upgrade to e-commerce hosting with PCI (Payment card industry) compliance which costs around $30 a month.
Shopify, on the other hand, has a wide range of pricing plans. The cheapest plan costs just $19/month and includes unlimited products with no transaction fees. If you need more robust features such as shipping integrations or advanced reporting, you can upgrade to their higher tiers that start at $49/month.
OpenCart vs Shopify : Free Trial Policy
If you want to try Opencart for yourself, keep in mind that it is open-source software. This means that you'll need to buy some hosting and install Opencart before getting started.
Shopify makes things a bit simpler by offering a 14-day free trial of their platform with no credit card needed upfront.
OpenCart vs Shopify: Setup and Management
OpenCart is a versatile e-commerce platform that is free and open source, making it an attractive option for businesses. With OpenCart, users can easily customize their storefronts to create a unique shopping experience for their customers. However, it can be challenging to manage large inventories on OpenCart, and the platform can be difficult to set up, especially for beginners. Additionally, OpenCart does not provide an integrated shipping solution or support for multiple currencies, which can make it challenging to manage your store's global reach.
Looking for a simpler e-commerce platform with more built-in features? Shopify may be the right choice for you. As a hosted solution, Shopify takes care of all the technical details of running your store, including payment processing and security. With Shopify, you also get access to a wide range of customizable themes and apps that can help you build and manage your business more effectively. In addition to this, Shopify offers integrated shipping and inventory management features to help you streamline your operations, as well as support for multiple currencies.
OpenCart vs Shopify:Which Offers Best Support ?
OpenCart is an open-source platform, while Shopify is a subscription-based service. Both OpenCart and Shopify offer similar core functionality, such as the ability to create product catalogs, set up promotions and marketing tools, and manage customer data. However, OpenCart tends to be less user-friendly than Shopify and may require more technical knowledge to customize and maintain.
OpenCart vs Shopify:Which One is Best for SEO ?
When it comes to SEO, several factors can impact your rankings on search engines like Google. These include things like the quality of your website's content, backlinking strategies, site speed, site architecture, and more.
To implement SEO best practices, the platform allows you to modify the metadata, product descriptions, categories, and individual web pages.
Since Shopify provides marketing tools such as email promotions, social media posts, and SEO settings, you can confidently focus on areas of your business that better match your strengths. And don't worry if these areas aren't your strong suit; the platform takes care of all the complicated technical details for you.
Shopify vs OpenCart: Final Verdict
Well, in the race of OpenCart VS Shopify, we have a clear winner—Shopify. OpenCart is a popular open-source e-commerce platform widely used by businesses all over the world. Shopify, on the other hand, has quickly gained popularity for its ease of use and robust functionality.
OpenCart is typically seen as more suited for small to medium-sized businesses, while Shopify offers enterprise-level features that make it a great option for large businesses. OpenCart is open-source, which means that it has a much larger community of developers and users and can be customized to meet the specific needs of your business. However, Shopify also allows for extensive customization options with its vast library of apps and themes.
Another key advantage of Shopify is its excellent customer support. OpenCart is also known for having great customer support, but Shopify's help resources are much more robust and easily accessible. Whether you're just getting started with OpenCart or are an experienced e-commerce veteran, Shopify offers the features and support you need to succeed in today's competitive online marketplace. So if you're looking for the best e-commerce platform for your business, look no further than Shopify!