More than a million retailers use Shopify today to manage their online stores. What's more intriguing is that Shopify hosts businesses of different sizes, from tiny boutiques to enormous wholesale conglomerates. The fact that Shopify offers various options that function immediately after installation is the most likely explanation for why they all chose it.
However, each company must make unique adaptations; thus, for online stores to function properly, Shopify developers are required. The goal of Shopify is to improve ecommerce for everyone, and the goal of Shopify's developers is to adapt Shopify to the unique requirements of each business. Therefore, read this piece to the conclusion to get our advice if you're looking to hire a Shopify developer.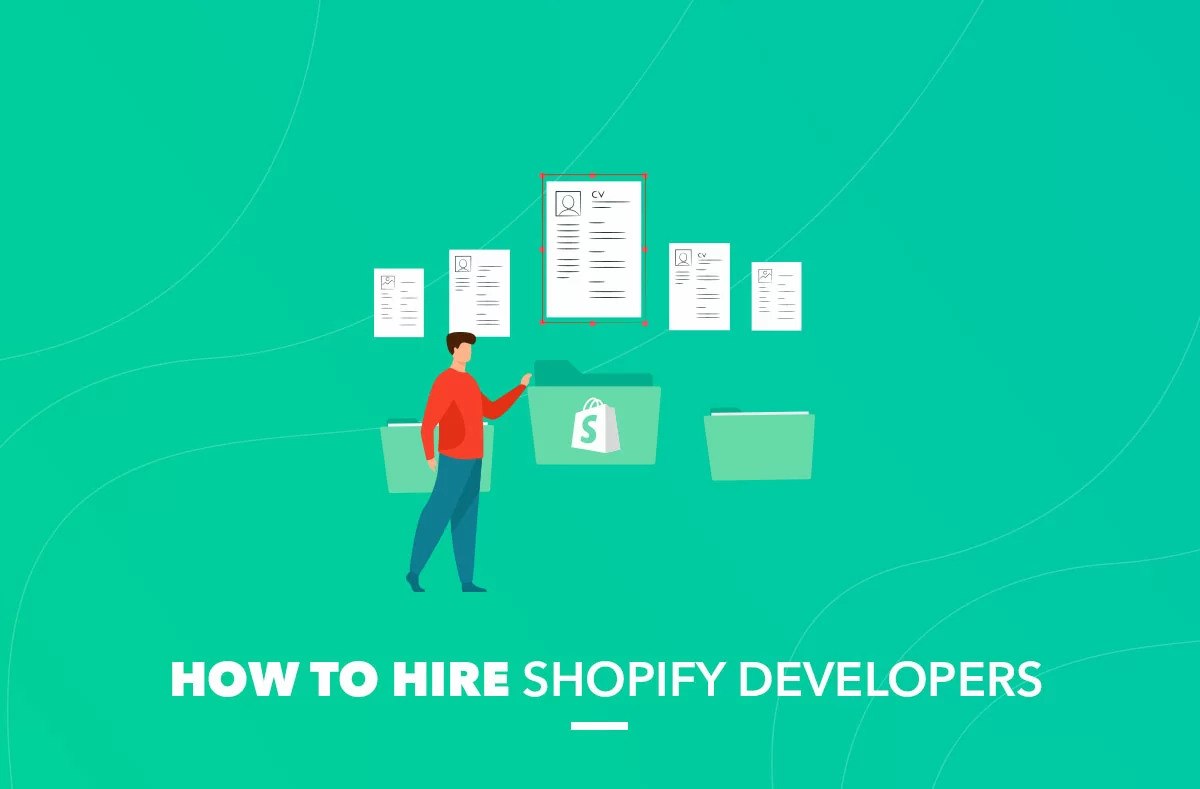 How to find the Best Shopify Developers
The best Shopify Developer must have all the required skills, such as; excellent communications skills and attentiveness to the current task. They must have immense experience and must have highly developed professional skills.
Top of line Portfolio
A Shopify developer should have a portfolio of completed projects, ready to go. If most of the Developer's projects fall under your industry and you enjoy them, you're in luck! The websites that are featured in the portfolio should ideally be tested. You must determine the functionality and speed of operation required to achieve your website's goals.
Excellent Testimonials
A chosen Shopify developer will have a sizable amount of favorable reviews of the work performed if the websites mentioned in the testimonials are accessible even better. The more you enjoy the website's looks and functionalities, the more proper image is portrayed of the Developer and is a picture-clear moment for you.
Flawless Communications Skills
When it comes to hiring, soft skills are typically overlooked, yet your Shopify developer should be a skilled communicator. A good communicator can communicate the status of your project in a flash. Additionally, a Shopify developer with outstanding communication skills will keep in touch with you and solicit your feedback. Milestones will also be given to you by the Developer. As a result, you will be aware of and in charge of what must be done and will be completed throughout the coming week or month
Individual Approach
Observing how distinctive each website is is important when browsing a portfolio. Shopify developers occasionally have a portfolio of websites with a similar layout and functionality, which goes against their unique approach. A Shopify developer must be imaginative and customize each concept to the client's needs
Reliability
Pay attention if a developer is prepared to provide revisions and corrections until you are happy with the outcomes while discussing the milestones and a work plan. They frequently do, but it is best to discuss this in advance. However, if you are satisfied most of the time, your project's reliability is there.
Taken Care of with Support
Hire an Agency or Freelancer accountable for his work if some steps are taken wrong. The Developer must take notes, pay full attention to your guidelines, and accept what he has done wrong, which significantly impacts his performance and your belief in the project.
Starting with the project
Before the project begins, you must agree on a payment schedule to benefit both parties. Most likely, a deposit will be requested from the Developer. The Developer will start working on your project as soon as you pay the deposit. Verify each milestone the Developer completes, and only approve payments if you're 100% satisfied with the outcome. These would further enhance the quality of the project, and errors can be reduced.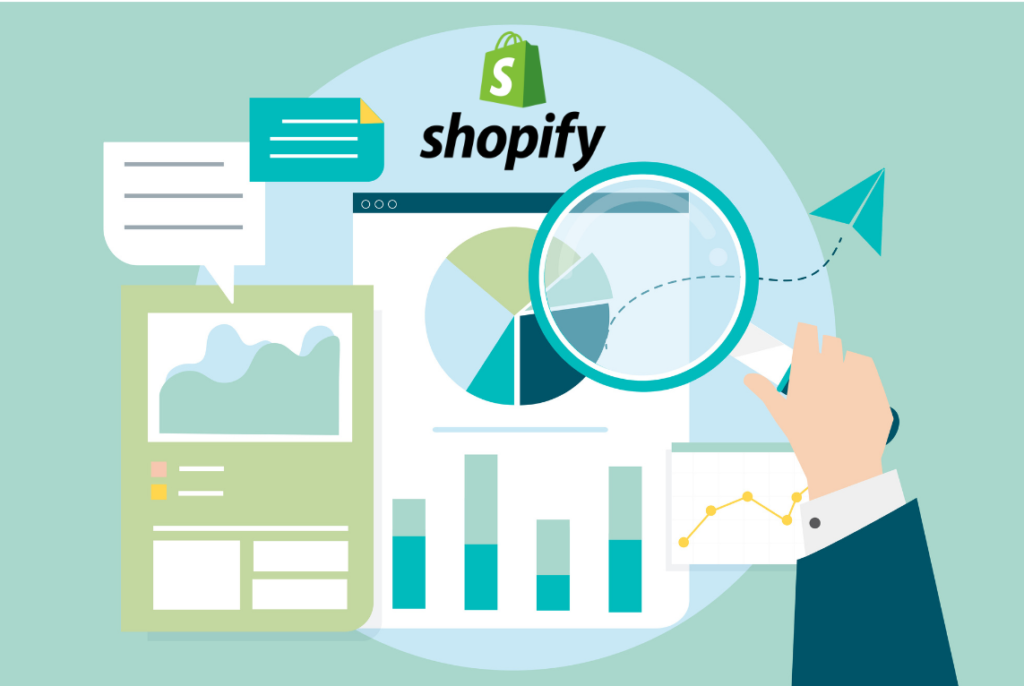 Where to find a Shopify Developer
Developers, designers, and independent contractors who focus on working with Shopify enterprises are listed in Shopify's directory. The directory includes hundreds of developers. Here, you can quickly evaluate each Developer's location, cost, and rating. However, with the help of a dictionary, you can't select a perfect developer as you can also take the help of a company that already has some Best Shopify Developers ready to go!. However the best way to go is to work with a company which is full of highly qualified Shopify Developers and have some of the Best Shopify Developers in Pakistan.
Best Shopify Developer In Pakistan
There are many companies world wide which are designed to customize web pages and build them. In Pakistan although there are not many eCommerce companies the ones that exist don't have enough recognition. However, being in Pakistan your Best bet must be Mean3. We have an impressive client portfolio and a guaranteed bright future as last year Mean3 was awarded as the Fastest Growing Brand of the Year 2021 & Go Global Awards' 21. With a 5 year experience with great reliability Mean3 aims to provide its customers with the best experience.
Certified Shopify Developer- Mean3
Mean3 Pvt Ltd is a software company with an incredible success rate. We have been involved in over 80 projects worldwide, committing to our deadlines and targets. We rely on contemporary, high-tech tools to build your web projects to ensure that you are given an impressive development service. Mean3 has a defined working strategy that we execute while looking into the project. 
We first plan and set a strategy on how to make your project more engaging. The client is assured of quality work with timely execution. We then design and develop your Shopify account to implement your action plan. After all the implementation Testing and Maintenance is also on us with prompt after sale till the client is satisfied.
We, at Mean3, have some of the Best Shopify Developers in Pakistan who are highly skilled professionals. They work with utter passion and dedication to maximize satisfaction and increase your brand's credibility. 
Mean3 ensures that working with us would be worth your money and time. We started 2013 with a dedication and passion for delivering business solutions to people globally. Today, after a wholesome appreciation and honor, we have customers spanning from Pakistan to UAE, UK and USA.
Costing of a Shopify Developer
Each Shopify Developer has different rates as they all vary with the project size, mostly for small projects. The development cost will also increase if you need specific connectors, copywriting, SEO, or product or customer data import. However, working with a company like Mean3 would be beneficial as a whole because each sector of the project would be controlled altogether by certified Shopify developers in Pakistan and chances of bugs or errors would be reduced.
Hiring( Conclusion)
Finding qualified Shopify developers is a task – and we have got your back! Mean3 ensures to connect you with your eCommerce market in the most efficient way possible – backed by a dedicated team of experienced Shopify developers. Get a free quote from Mean3 Pvt Ltd. today and embark on your digital journey of endless possibilities.