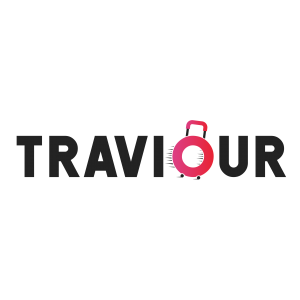 To register as a travel agent with Traviour, please read through these Terms and Conditions and accept them using the button at the bottom of the page.
General
1. To apply to become a Registered Agent, you must read and agree to these Travel Agent Terms and Conditions.
2. When you click the "Accept" button you will be deemed to have accepted these Conditions on behalf of yourself, your company and your staff.
3. Traviour is not obliged to accept any application to become a Registered Agent. Traviour may in its sole discretion accept or deny any request to become a Registered Agent. Traviour will notify the outcome by email. You will only become a Registered Agent if Traviour accepts your application.
4. Traviour's primary means of communicating with you (registered travel agents) will be via email. It will use your email address to send monthly statements (if requested), important announcements and other information. 
5. On becoming a Registered Agent, you permit Traviour to send you and your Staff, marketing material and other information by email. However, Traviour will include unsubscribe functionality with each message containing such marketing material and you may unsubscribe at any time.
Conditions:
1) The Registered Agent must:
a) not copy, reproduce, translate, adapt, vary, modify or reproduce Traviour Data without the written consent of Traviour.
b) Complete, update and maintain all required registration details;
c) Ensure that all bookings made through the customers are fulfilled in accordance with the prior commitments.
d) Ensure its Staff who have authorised access to the Booking Facility are made aware of, and comply with, these Conditions;
e) Ensure its Staff receive adequate training in the use of the Booking Facility;
f) Take all steps necessary to ensure that access to Traviour Dashboard is restricted to those Staff who are authorised, in order to keep logons and passwords secure;
g) Ensure that passwords and agency profiles are updated to prevent access by Staff who are no longer authorised to access the Traviour Dashboard;
g) Ensure all information supplied to the customers is accurate, authentic and not misleading. It should immediately notify the potential customers of any change to such information. If the agent fails to do so, Traviour may take a legal action against it.
h) Complete and keep up-to-date user profiles without delay;
2) Any bank charges, taxes or transaction charges will be deducted by Traviour if customer chooses to use online payment gateways.
3) Traviour will enable the Registered Agent to access the Site and, if authorized by Traviour. The Registered Agent undertakes to maintain adequate security of the Site and/or login credentials and password and keep the password confidential.
4) The Registered Agent must supply all information requested by Traviour or customer during the booking process including a phone and email contact to reach the customer, if need be during their tours. The Agent will be liable to attend to the customer at all stages during and after the customer has bought the package.
5) Once the package is bought by the customer, the Agent is required to provide the customer, complete itinerary, flight/hotel booking vouchers and any other entry tickets included and or committed in the tour package description.
6) Agent is liable to refund the paid amount and compensate the customer if the agent fails to provide all the facilities committed prior to the package booking.  
7) Traviour may suspend a Registered Agent's access to the Site immediately and may take any legal action, if Traviour reasonably believes that the Registered Agent is in breach of these Conditions. 
8) In no event will Traviour be liable to the Registered Agent for Consequential Loss
9) Registered Agent cannot replicate, copy or compete against Traviour Web Portal, whatsoever. 
10) The Registered Agent understands and agrees that all Traviour Data:
(a) is and will be owned by Traviour; and
(b) may only be used by the Registered Agent in connection with the marketing and sale by it of Traviour Group products.
11) These Conditions may be terminated by Traviour immediately if the Registered Agent:
a. is in breach of any of these Conditions or any applicable laws;
b. has its travel agency licence cancelled or revoked, or it otherwise expires or lapses if such a license is required to carry on the business of a travel agent in the Registered Agent's jurisdiction;
c) fails to pay the monthly subscription fee to Traviour.