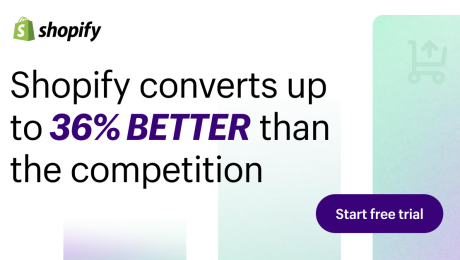 In the vast landscape of e-commerce, one metric stands out as the ultimate indicator of success which is the checkout conversion rate. It's the culmination of all your marketing efforts, product presentation, and user experience, crystallized into a single number that reveals the percentage of visitors who complete a purchase. This crucial metric has the power to make or break an online business, and it's here that Shopify emerges as a standout performer. But here's the catch – achieving a high conversion rate isn't easy. Many businesses struggle to crack this code, facing cart abandonment and missed opportunities.
Understanding Checkout Conversion
Before we dive into the astounding success of Shopify, let's understand the significance of checkout conversion. In simple terms, it represents the percentage of website visitors who successfully make a purchase out of the total number of visitors. For instance, if your online store has 1,000 visitors in a month and 50 of them complete a purchase, your conversion rate would be 5%. A high conversion rate indicates that your website is effective in convincing visitors to become paying customers, reflecting the efficiency of your marketing strategies and the overall user experience.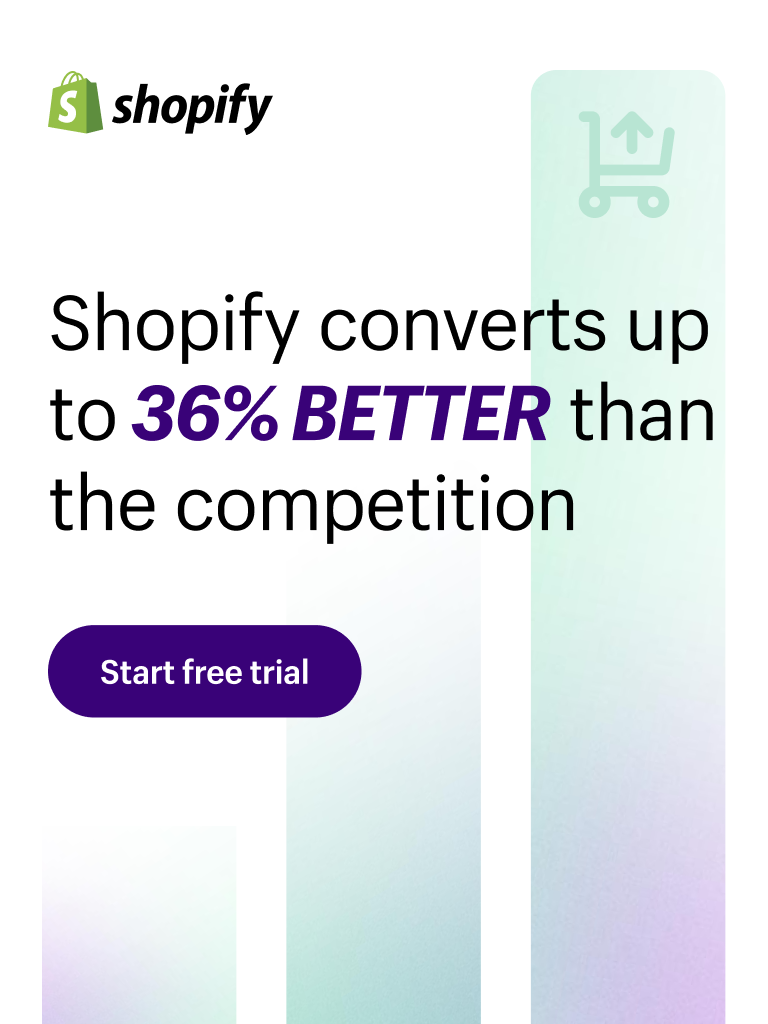 Why Choose Shopify?
Shopify, often hailed as one of the leading e-commerce platforms, and has garnered immense popularity for several reasons. One of the key factors is its user-friendly interface, allowing even non-tech-savvy entrepreneurs to set up an online store with ease. With a plethora of customizable templates, a vast array of plugins, and robust customer support, Shopify empowers businesses of all sizes to establish their online presence seamlessly.
Moreover, Shopify's focus on user experience is evident throughout the shopping journey. From the moment a visitor lands on the website to the final checkout, the platform offers a smooth, intuitive, and secure experience. It optimizes for mobile responsiveness, which is critical in an era dominated by smartphone users. Customers can effortlessly browse products, read descriptions, and complete purchases, all without encountering unnecessary roadblocks.


Shopify's Conversion Rate Superiority
The recent revelation by a global management consulting company adds another feather to Shopify's cap. The company's research indicates that Shopify not only surpasses the competition but does so with a substantial lead. On average, Shopify's conversion rate outpaces competitors by 15%. In specific instances, this gap widens even further, reaching an impressive 36%. These figures underscore the fact that Shopify doesn't just claim to provide a superior shopping experience; it delivers tangible, data-backed results.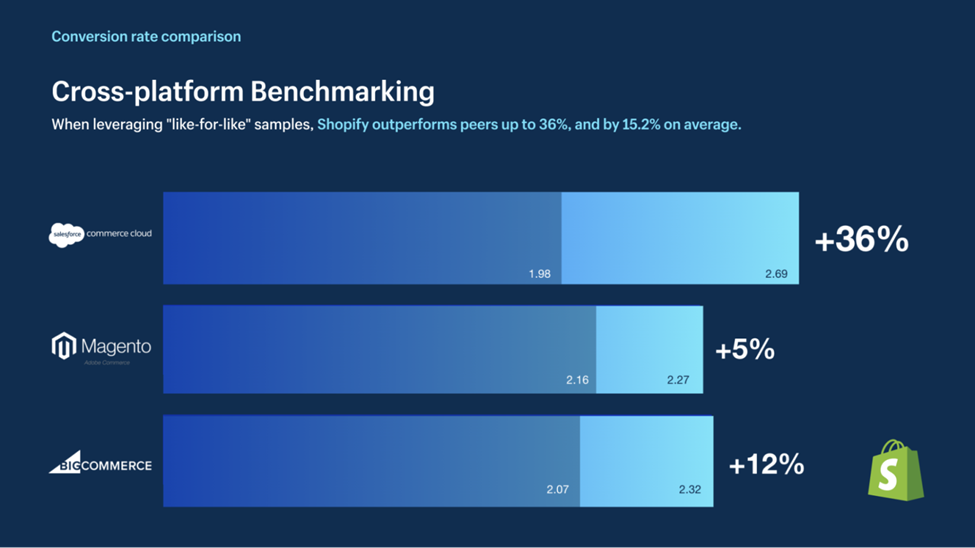 Empowering Businesses with MEAN3 Expertise
In the world of Shopify, one name that stands out is MEAN3. As a dedicated Shopify expert, MEAN3 is committed to helping businesses elevate their conversion rates and achieve exceptional success.
Here are a few strategies they employ:
Optimized Store Design: MEAN3 understands that aesthetics matter. They craft visually appealing, user-centric store designs that not only captivate visitors but guide them seamlessly toward checkout.
Streamlined Checkout Process: Long and complicated checkout processes can deter customers. MEAN3 streamlines the process, making it quick, intuitive, and hassle-free, minimizing cart abandonment.
Conversion-Oriented Content: Compelling product descriptions, persuasive call-to-action buttons, and engaging visuals are all part of MEAN3's strategy to convert casual browsers into committed buyers.
Performance Enhancement: Slow-loading websites can lead to frustration and abandonment. MEAN3 optimizes website performance, ensuring that pages load swiftly and customers can navigate effortlessly.
Trust and Security: MEAN3 integrates robust security measures to gain trust in customers. Secure payment gateways and clear privacy policies create an environment where customers feel safe to make transactions.
Data-Driven Insights: Leveraging analytics, MEAN3 identifies pain points in the customer journey and implements data-backed changes to maximize conversion rates continually.
In conclusion, the checkout conversion rate serves as a critical benchmark for e-commerce success, and Shopify has proven to excel in this aspect. Its user-friendly interface, commitment to seamless user experiences, and now data-supported conversion rate superiority set it apart in the competitive e-commerce landscape. MEAN3, as a Shopify expert, further amplifies this success by employing tailored strategies to enhance conversion rates. If you're looking to not only survive but thrive in the online marketplace, turning to Shopify and enlisting the expertise of MEAN3 might just be the winning combination your business needs.
Ready to take a leap? Hop on to boost your conversion rate and turn visitors into valued customers with Mean3 today!
FAQS
What is the conversion rate?
Conversion rates are a percentage typically used in digital marketing to evaluate the performance of website traffic, marketing campaigns, and conversions.
How do you calculate the conversion rate?
To calculate a conversion rate, take the number of conversions divided by the total number of visitors. For example, if an ecommerce site receives 200 visitors in a month and has 50 sales, the conversion rate would be 50 divided by 200, or 25%.
How do you reduce ecommerce checkout abandonment?
Customers abandon a cart for a number of reasons. On the ecommerce checkout page, you can help reduce this through a number of means:
• Enable mobile checkout
• Keep checkout forms short
• Use single-page checkout
• Remove extra shipping costs
• Allow alternative payment options
• Hide the promo codes field
• Allow guest checkout
Wednesday, 23 August 2023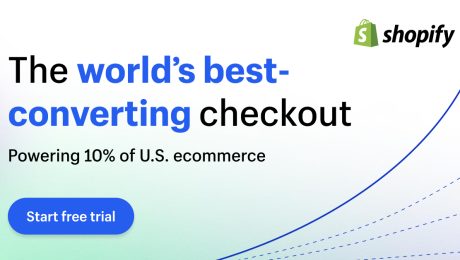 Powering Ecommerce Presenting the Unstoppable Force of Shopify
In the dynamic and ever-evolving landscape of digital commerce, one platform has emerged as a true powerhouse, reshaping the way businesses and consumers engage in transactions. This force to be reckoned with is none other than Shopify, a platform that currently holds the reins of approximately 10% of U.S. e-commerce and has processed over half a trillion dollars of Gross Merchandise Volume (GMV). The numbers alone speak volumes, but let's delve deeper into the mechanics of Shopify's success.
The Complex Landscape of Ecommerce
Before the rise of platforms like Shopify, entering the world of e-commerce was often a daunting task that required a blend of technical prowess, financial investment, and business acumen. Building an online store was similar to constructing a virtual fortress, necessitating a comprehensive understanding of web development, payment gateways, security protocols, and inventory management. Entrepreneurs found themselves juggling a myriad of tasks, from creating an aesthetically pleasing website to ensuring seamless user experiences and integrating various payment options.
The Struggles Magnified
The struggle to establish a foothold in the e-commerce landscape was magnified by the relentless evolution of consumer preferences. Shoppers were no longer satisfied with mere convenience; they demanded frictionless interactions, rapid page loading speeds, and a seamless transition from browsing to checkout. Traditional brick-and-mortar businesses faced the uphill battle of adapting their models to this digital paradigm shift. On the other hand, emerging startups were confronted with the daunting challenge of navigating the complex web of e-commerce intricacies, often leading to a stark disconnect between their innovative ideas and the technical realities of their online stores.
Shopify's Empowering Ecosystem
Amidst this challenging backdrop, Shopify emerged as a game-changing solution that not only addressed the pain points of established businesses and budding entrepreneurs but also empowered them to thrive in the digital age.
1. Simplified Setup and Customization:
One of the core tenets of Shopify's success lies in its user-centric approach. The platform's user-friendly interface revolutionized the process of building an online store, making it accessible to individuals with varying levels of technical expertise. With an extensive library of customizable templates and an intuitive drag-and-drop editor, anyone could now breathe life into their e-commerce vision without being hindered by intricate coding nuances. You can enjoy 3 months of Shopify for $1/month on select plans.
2. Streamlined Inventory Management:
Shopify's integrated suite of tools facilitated seamless inventory management, order processing, and sales tracking. Businesses were no longer burdened by the complexities of keeping tabs on stock levels or reconciling orders. This streamlined approach meant that store owners could focus on their core competencies, confident that their backend processes were well taken care of.
3. Secure Payment Gateways:
In an era spoiled by digital security concerns, Shopify emerged as a bastion of trust and reliability. The platform's robust security measures and integration with diverse payment gateways put consumers at ease when making online transactions. This heightened level of trust was instrumental in converting casual browsers into loyal customers, bolstering repeat business and brand loyalty.
3. Secure Payment Gateways:
In an era spoiled by digital security concerns, Shopify emerged as a bastion of trust and reliability. The platform's robust security measures and integration with diverse payment gateways put consumers at ease when making online transactions. This heightened level of trust was instrumental in converting casual browsers into loyal customers, bolstering repeat business and brand loyalty.
4. Scalability and Performance:
As businesses experienced growth, Shopify stood as a reliable partner, ensuring that their online stores could scale seamlessly. Performance dips during peak sales periods became a thing of the past, allowing businesses to confidently expand their operations without being constrained by technical limitations.
5. Ecosystem of Apps and Integrations:
Shopify recognized the diversity of business needs and, as a solution, offered an extensive app store that catered to these unique requirements. From marketing tools to analytics platforms and customer support systems, the array of integrations available allowed store owners to craft a bespoke ecommerce experience that aligned perfectly with their business strategies.
Mean3, Your Shopify Expert and One-Stop Ecommerce Solution
In the digital transformation era, Shopify stands as an innovation beacon. Shopify's remarkable ascent in powering a substantial part of U.S. ecommerce goes beyond numbers; it embodies visionary problem-solving and empowerment. Examining Shopify's path reveals its adeptness at pinpointing ecommerce challenges, emphasizing their importance, and delivering comprehensive solutions.
Meet Mean3, your trusted Shopify expert. Whether starting fresh or refining an existing store, Mean3's Shopify mastery ensures an exceptional digital presence. From captivating storefronts reflecting your brand to intricate technical solutions, Mean3 tailors every aspect of your Shopify experience. Beyond expertise, Mean3 is your all-in-one ecommerce solution. Seamlessly integrating tools, improving user experiences, and leveraging data insights, Mean3 bridges gaps and propels growth. Choosing Mean3 means partnering with a dedicated ally to turn ecommerce dreams into reality.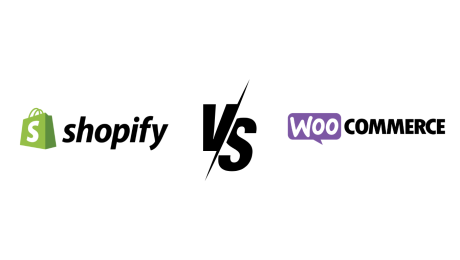 Ready to Set Up Your E-commerce Store? Choose Wisely!
E-commerce has boomed recently, opening doors for businesses worldwide. For e-commerce setup, Shopify and WooCommerce stand out. They each have distinct advantages, making the platform choice crucial for anyone entering online retail. In this blog, we'll dive into the comparison of Shopify and WooCommerce, and explore how Shopify's new personalized merchant experience plays a role in this dynamic landscape.
Shopify: The E-commerce Powerhouse
Shopify has established itself as a powerhouse in the e-commerce realm. Known for its user-friendly interface and extensive range of built-in tools, it's a go-to choice for both newcomers and experienced retailers. One of Shopify's standout features is its simplicity – you don't need to be a tech expert to set up and manage your store effectively.
Shopify has recently taken a step forward by offering a personalized merchant experience through Re-platformer landing pages. This initiative is targeted at those who are considering migrating their existing stores to Shopify. The tailored in-admin migration support ensures a smooth transition, minimizing disruptions to your business operations. Furthermore, merchants can access additional tools such as migration-focused setup guides and sales guidance. This comprehensive support can significantly ease the often daunting process of migrating your store.
Pros of selling on shopify:
User-friendly interface, perfect for beginners.
Hosted solution, eliminating the need for separate hosting.
Variety of professional templates and themes.
Robust app store for adding functionalities.
24/7 customer support.
Cons of Shopify store:
Monthly subscription costs.
Limited customization compared to open-source solutions.
Transaction charges for using payment channels from third parties.
Advanced features might require coding or app integration.
WooCommerce: The WordPress Integration
WooCommerce, on the other hand, is an open-source ecommerce plug-in designed to integrate seamlessly with WordPress websites. This makes it an ideal choice for those who are already familiar with WordPress or want more control over the customization of their online store.
One of Woo Commerce's biggest advantages is its flexibility. You have complete access over the store's design, functionality, and hosting. With access to thousands of WordPress themes and plug-in, you can tailor your store to your exact specifications.
Pros:
Open-source and free to use (though you might incur other costs like hosting and domain).
Complete customization control.
Extensive range of plug-in and extensions.
Integrated blogging capabilities through WordPress.
No transaction fees for using third-party payment gateways.
Cons:
Requires separate hosting and domain setup.
More technical expertise might be needed for setup and maintenance.
You're responsible for security and updates.
Some plug-in can be costly.
Making the Choice
Choosing between Shopify and WooCommerce depends on your specific needs and priorities. If you're seeking a hassle-free solution with a focus on user-friendliness and seamless migration, Shopify's personalized merchant experience is a strong selling point. On the other hand, if you prioritize customization, flexibility, and are comfortable with more technical aspects, WooCommerce might be the better fit.
Both Shopify and WooCommerce offer exceptional tools to help you establish and grow your online store. With Shopify's recent efforts to provide targeted migration support and tools, it's becoming an even more attractive option for those looking to make the switch.
10 features Shopify has better than WooCommerce: Why merchants prefer Shopify
In the dynamic world of e-commerce, selecting the right platform to power your online store is a decision that can greatly influence your success. Shopify and WooCommerce are two prominent contenders, each offering a range of features tailored to various needs. Let's delve into 10 things Shopify can do better than WooCommerce, shedding light on why merchants often lean towards Shopify for their e-commerce ventures.
1. Simplicity and User-Friendly Interface: Shopify is renowned for its intuitive interface that requires minimal technical knowledge to set up and manage a store. Its streamlined design and straightforward setup process make it an ideal choice for entrepreneurs who want to dive into the world of e-commerce without a steep learning curve.
2. Hosted Solution: Unlike WooCommerce, which requires separate hosting and domain setup, Shopify provides a fully hosted solution. This means Shopify takes care of the technical aspects, including server maintenance and security updates, allowing merchants to focus more on their business.
3. Extensive Range of Professional Templates: Shopify offers a wide selection of professionally designed templates that cater to various industries and styles. These templates provide a solid foundation for your store's design, allowing you to create a visually appealing and engaging online shopping experience.
4. Integrated Payment Gateways: Shopify comes with built-in support for various payment gateways, simplifying the payment process for customers. Merchants don't need to worry about third-party integrations to accept payments, making it convenient for both sides of the transaction.
5. Robust App Store: Shopify's app store boasts an extensive range of apps and integrations that can enhance your store's functionality. From marketing tools to inventory management and beyond, these apps allow you to customize your store's features without extensive coding.
6. 24/7 Customer Support: Shopify provides 24/7 customer support via various channels, ensuring that merchants receive timely assistance whenever they encounter issues or have questions.
7. Mobile Responsiveness: Shopify's templates are designed to be mobile-responsive out of the box. This is crucial in the age of mobile shopping, ensuring that your store provides a seamless experience across devices.
8. Security and Updates: Shopify takes care of security and updates, relieving merchants of the burden of managing these aspects. This saves valuable time and resources.
9. Scalability: Shopify is well-equipped to handle the growth of your business. As your store expands, Shopify's infrastructure can accommodate increased traffic and orders without compromising performance.
10. Personalized Merchant Experience: Shopify's recent initiative to provide a personalized merchant experience through Re-platformer landing pages offers tailored migration support and additional tools for a smoother transition. This can be a significant advantage for merchants looking to migrate their stores.
Why Merchants Prefer Shopify to WooCommerce
Merchants often prefer Shopify due to its user-friendliness, hassle-free setup, and strong support. Entrepreneurs prioritize products and customers over technical complexities, and Shopify's professional templates and robust assistance cater to these needs. Personalized migration support adds to its appeal. In short, Shopify's simplicity, comprehensive support, and feature-rich environment make it the go-to choice for reliable e-commerce.
Ready to Take the Next Step? Choose Your Ecommerce Powerhouse!
As you navigate the exciting world of e-commerce, the decision between Shopify and WooCommerce is pivotal to your online store's success. Both platforms respond to various needs and preferences while offering distinctive features and advantages. Whether you're drawn to Shopify's user-friendly interface and comprehensive support or WooCommerce's customization and control, the choice ultimately hinges on what aligns best with your business vision.
If you're intrigued by Shopify's simplicity, powerful features, and personalized migration support, why not take advantage of their tailored merchant experience? Sign up for Shopify today with Mean3
Are you considering a Shopify store and in need of professional guidance? Look no further. Contact Mean3, your official Shopify experts.
Don't believe us? Learn about us through 'For shopify store you will need an official shopify expert like Mean3.